December 2, 2021
The Tower Reglazing project at 121 King Street West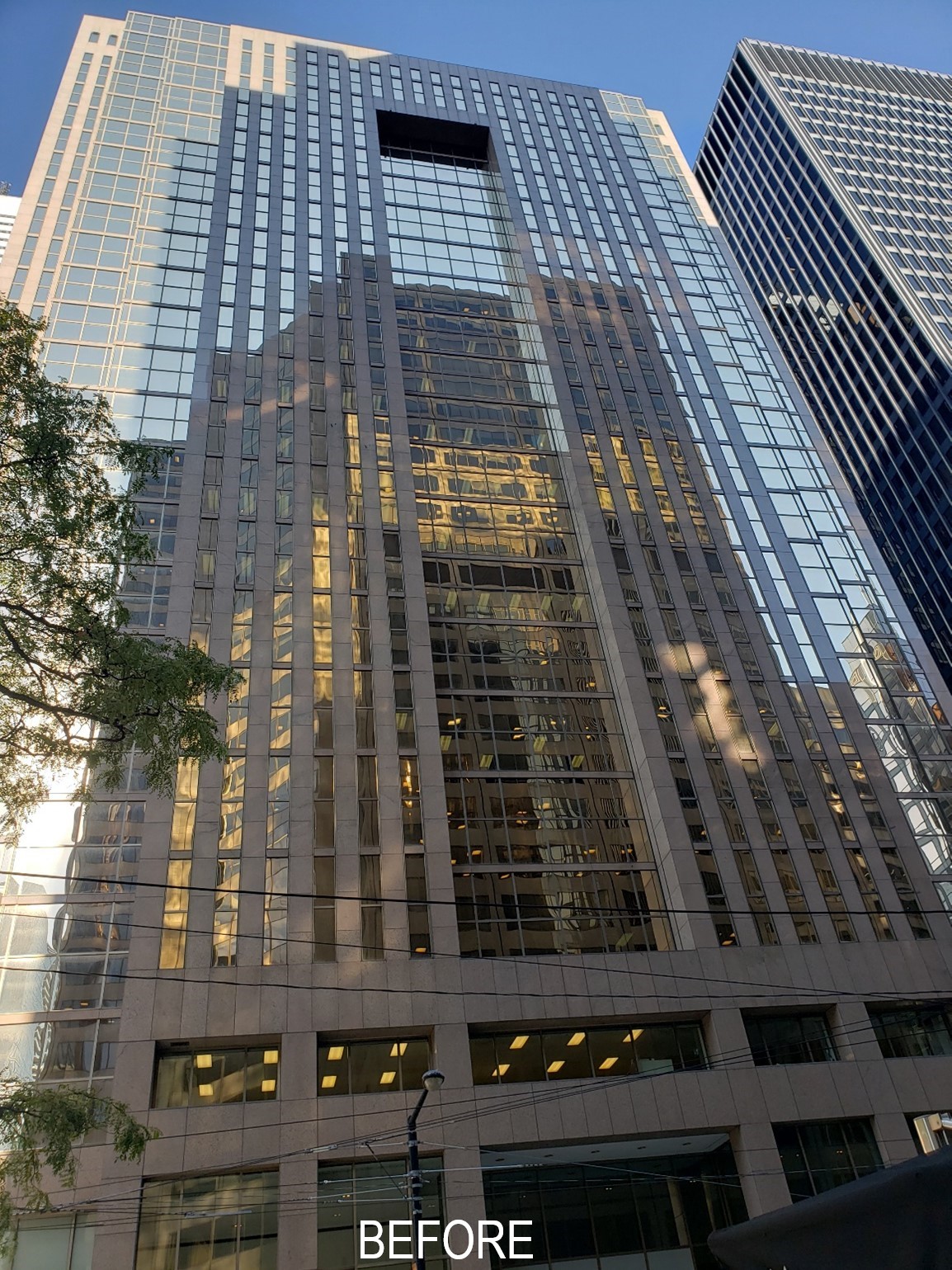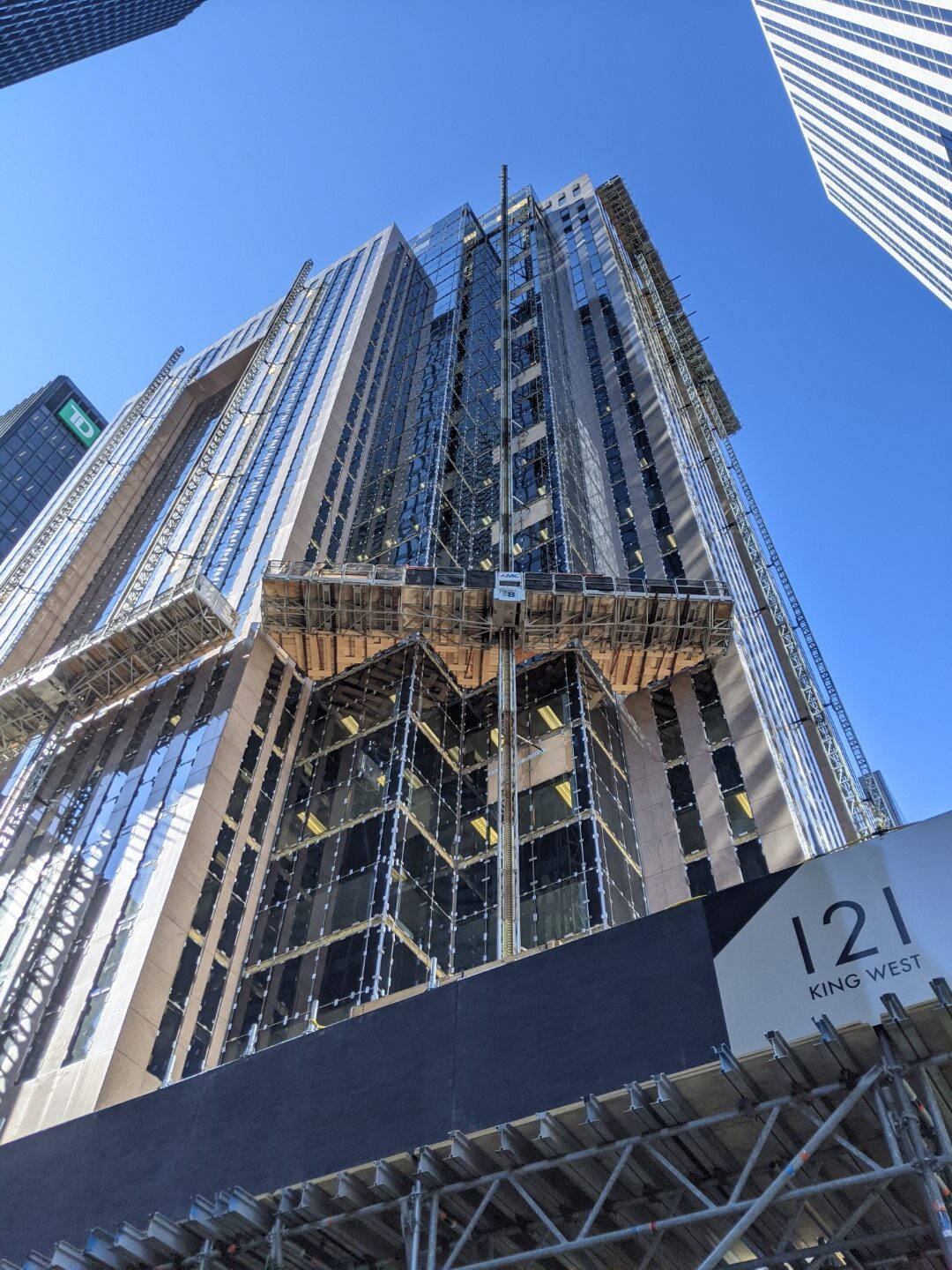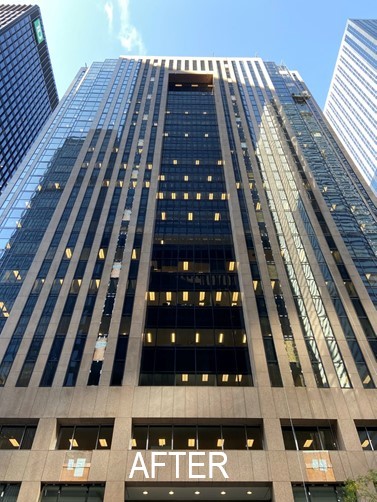 The Tower Reglazing project at 121 King Street West is approaching completion! Mast climber demobilization is in progress.
The client's objective was to increase visibility through the glazing from the interior and to modernize the building aesthetic. The work included full Insulating Glazing Unit (IGU) replacement, partial granite spandrel removal, window washing track replacement, and full cover cap/ pressure plate / seal replacement.
Synergy Partners provided Design Support services since the project's early stages. Our services also included a review of IGU manufacturing in Savannah, Georgia, so that potential issues could be addressed early and before the material arrived on site.
The IGUs were all fabricated early in the project and stored in an off-site facility to minimize the risk of COVID-related supply chain issues that the construction industry is currently facing.
Synergy was also retained to review the installation work and provide technical support on site as required.
This was a total team effort!
Contractor: C3 Specialty Glazing Services
Architect: WZMH Architects
Client: Terry Flynn at BentallGreenOak
Building Enclosure Consultant: Synergy Partners