December 23, 2018
Synergy Partners Announces Four New Shareholders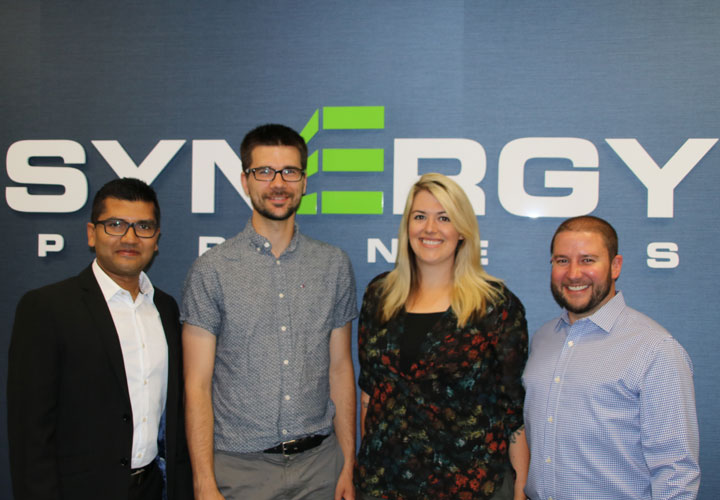 Synergy Partners is proud to announce four new shareholders:
Jagrut Prajapati, B.A.Sc. – Building Restoration
Adam Balicki, M.B.Sc. – Building Restoration
Melissa Morlidge, M.B.Sc. – Building Restoration
Justin Ward, P.Eng, Building Restoration
Each of these new shareholders has been a key contributor in delivering exceptional service and building strong client relationship across all classes of real estate. Furthermore, they stay committed to our team's success and contribute to a great working environment.
Synergy Partners continues to provide great careers and growth opportunities for all our employees. As a result, in our four years we have grown to become a dynamic team of 36 employees.
Synergy Partners is an employee-owned Canadian company providing building engineering and capital planning services.