Our Capital Planning group provides reserve fund studies for condominium corporations throughout the Greater Toronto Area. We also provide performance audit services for new condominiums to support warranty claims to Tarion, the warranty provider for newly-built homes in Ontario.
Synergy has completed reserve fund studies and performance audits for all types and sizes of condos including high-rise multi-residential, townhouse complexes, and commercial condos.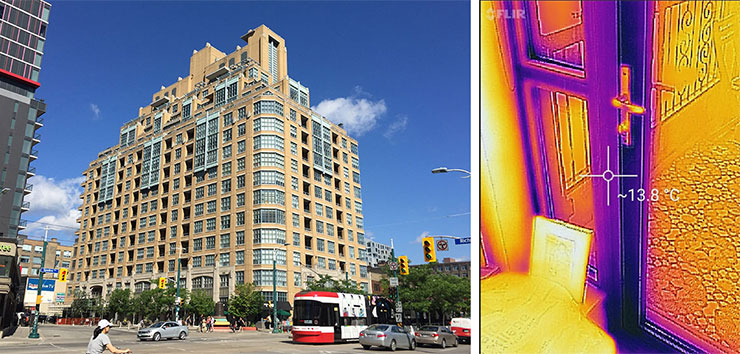 ---
Why Synergy?
We have a team which is entirely focused on preparing capital repair budgets (PCAs and RFSs)
We have a vast knowledge of different construction techniques (many which are now obsolete), how buildings deteriorate, and how buildings get repaired
We understand the risks of underfunding a reserve fund and help get our clients on a solid financial footing, whether they are newer buildings or older.
We bring the experience of our entire capital planning team to bear by involving senior members on each project and sharing our knowledge. We also bring in other specialists (e.g. structural, code, mechanical, elevator specialists, etc.) as needed.
We take a 'whole-building' approach as we understand how building systems interact with each other
Our team members are active with CCI and Tarion, ensuring that we remain on the forefront of knowledge impacting Condominiums.